News
SEPTEMBER 26, 2021
Dream beaches on the Venetian coast
From a world-famous historic trading city to a modern icon considered the romantic destination par excellence, Venice and Lido di Jesolo add another piece to their history as they prepare to welcome glory seekers whose journey takes the form of swimming, bike and run.
Our Eraclea Mare will also host part of the routes
covered by the IRONMAN 70.3 competition.
For more information click here!
Agenzia Europa has apartments of every size and for every need.
Do not hesitate to contact us to discover all our SPECIAL OFFERS!
Welcome to Eraclea Mare
Dear guests of Eraclea Mare, our agency Europa offers family holidays immersed in the colours of our pinewood and a pleasant relaxing atmosphere.
Our team wishes you a wonderful stay in our beautiful Adriatic beach.
Attention: new opening hours!
The summer is coming and our opening hours change!
The Agency Europa Immobiliare is open every day from 9.00 to 12.00 and from 14.30 to 18.00.
For any information, contact us per e-mail or by telephone. We will answer you as soon as possible with our best offer!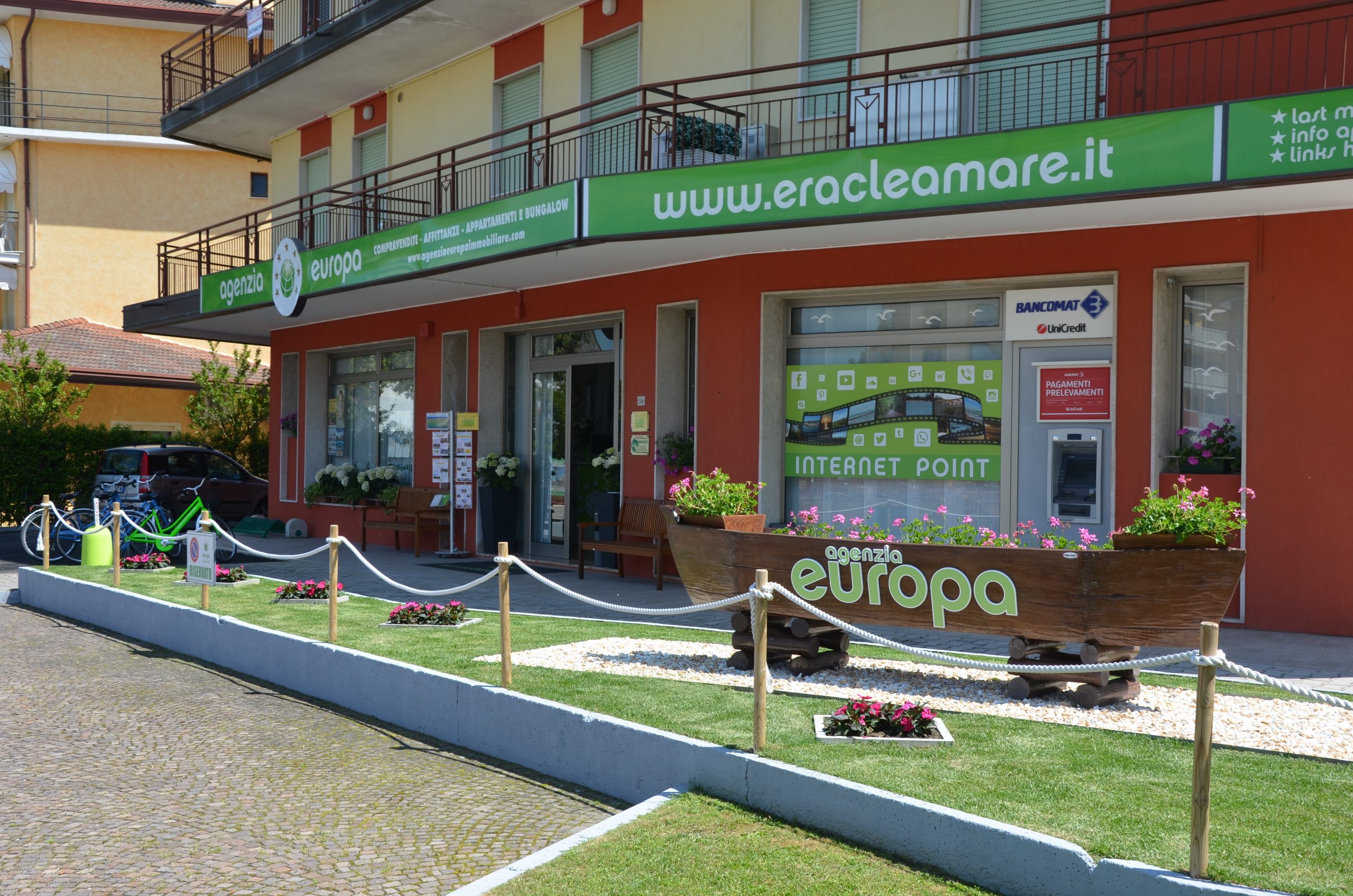 Blue Flag
Even this year Eraclea Mare has its Blue Flag.
The recognition is attributed for the beauty and the quality of the beach and the sea, for the services to tourists and the program to enhance the natural heritage.